Code of Conduct
Dear Parents and Students:
Providing you with a safe and orderly learning environment is a top priority of this district and community. The Board of Education has adopted a Code of Student Conduct that the district expects all schools to implement and that all students will follow.
We encourage you to read this important information and discuss this as a family at home. Please feel free to contact your school administrators to discuss any aspect of these policies or ask any questions regarding implementation.
In addition to these policies, the Fort Leavenworth School District promotes positive expectations for students through school experiences that promote character and leadership. Our Student Guiding Principles of respect, honesty, responsibility, and trustworthiness guide the day-to-day expectations for student interaction. We strive to create an atmosphere where all students, regardless of individual differences, are respected and accepted.
We appreciate your support of our efforts to keep schools safe and free of behavior issues. Our community expects each school to be safe for all.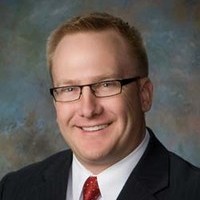 Keith A. Mispagel
Superintendent of Schools