History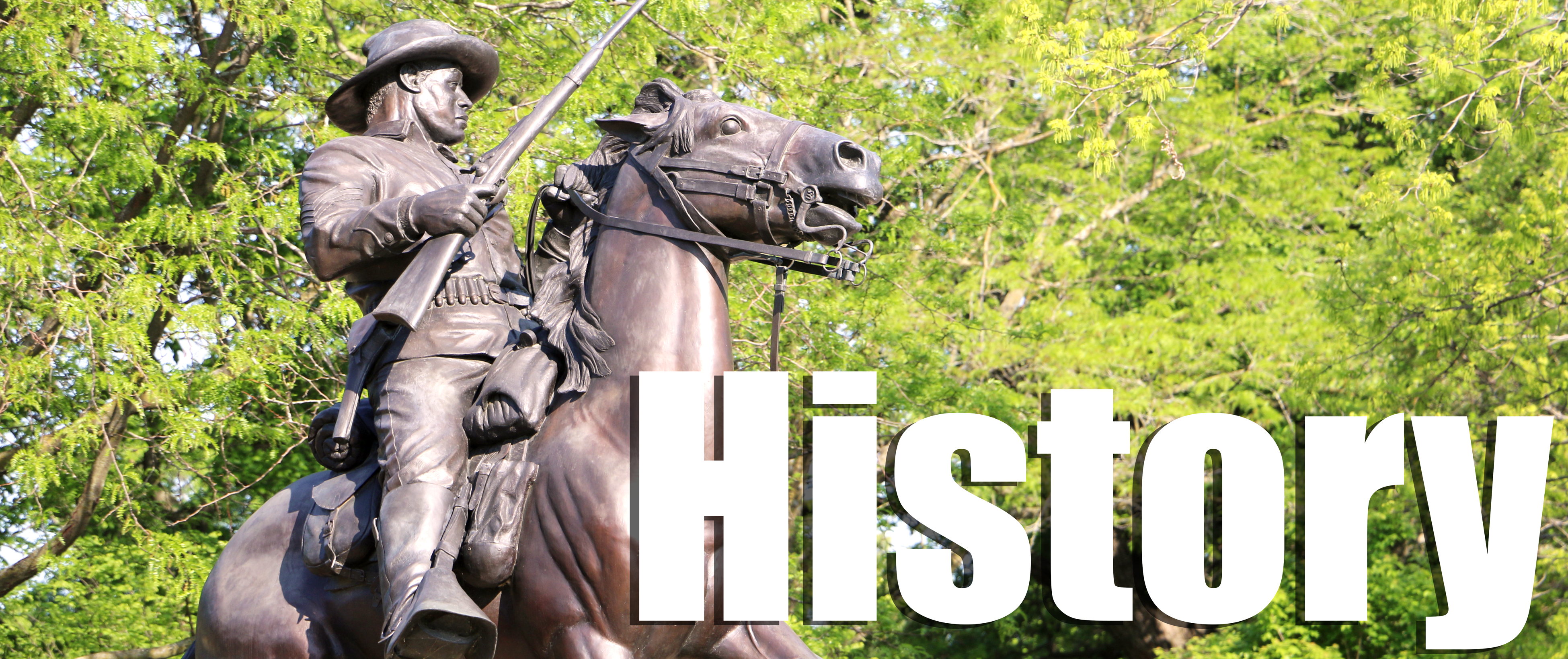 The Fort Leavenworth School District has been a part of the educational system of the State of Kansas since 1901. Geographically, it is composed entirely of Federal Property, including Fort Leavenworth, The Fort Leavenworth National Cemetery, and the U.S. Penitentiary. The buildings, which belong to the school district, are located on land leased from the Federal Government. The district provides instruction for grades K-9. Senior high school students attend the Leavenworth School System. Commitment to quality and success for every student is the hallmark of the Fort Leavenworth School District. The school improvement plans provide a blueprint of school-based initiatives, strategies, and benchmarked standards. School site councils serve as a monitor of continued improvement. The district exit outcomes identify broad goals for all students and are used to gauge or benchmark student programs and program effectiveness.
At the turn of the century, the Fort Leavenworth Schools were designed Common School District #81. It is the only Kansas school district wholly within the boundaries of a military reserve, although funding for the Fort schools is the same as all other public schools in the State of Kansas. The school district was reorganized again in 1965 and became known as Unified School District #207.

The District's Accomplishments
Fort Leavenworth USD #207 is proud to report that each individual elementary school has met requirements for No Child Left Behind (NCLB) under the guidelines of Adequate Yearly Progress (AYP) in all subject areas. On top of exceeding the requirements of AYP, Fort Leavenworth historically has achieved the Standards of Excellence in a variety of subjects, grade-levels, and schools over the last several years. Patton Jr. High has generally met all AYP requirements. Student success in extracurricular activities has been a highlight for Fort Leavenworth USD #207. At the elementary and junior high schools, our students have earned high honors, statewide and nationally, competing in Odyssey of the Mind. At Patton Jr. High, we had teams of seventh through ninth graders that competed successfully against teams of ninth through twelfth graders. Another activity the elementary schools and junior high competed in was Cyber Mission. This research and design competition included students competing nationwide. We are truly proud of the effort, skill, and prestigious recognition these students received while representing the Fort Leavenworth School District. The Fort Leavenworth Schools have continued the implementation of a full-day kindergarten program at each elementary building. This has proven to be of great benefit academically and socially for our kindergarten students and parents. The structure of the day allows more time for concentration on core subjects as well as developmental skills necessary for their first year of full time, formal education.